Artios Academies of Littleton
Meets Tuesdays at Foothills Bible Church SHED (C470/W. Bowles Ave)
For more information, contact the Campus Director, Suzanne Henson  shenson@artiosacademies.com

Artios is a historically based, integrated arts and academics homeschool program grounded in a Biblical worldview.
Seussical, Jr.!



Thursday, March 30th at 7pm
Friday, March 31st at 2pm
Saturday, April 1st at 2pm & 7pm
If you have a student enrolled in Drama Club, please reserve Parent Tickets through Suzanne Henson.
Artios is happy to offer a group rate to formal homeschool groups of 15 or more for the Thursday or Friday performances only. Please contact Suzanne Henson shenson@artiosacademies.com
The End in Mind Podcast with Executive Director, Lori Lane
For more End in Mind episodes

click here.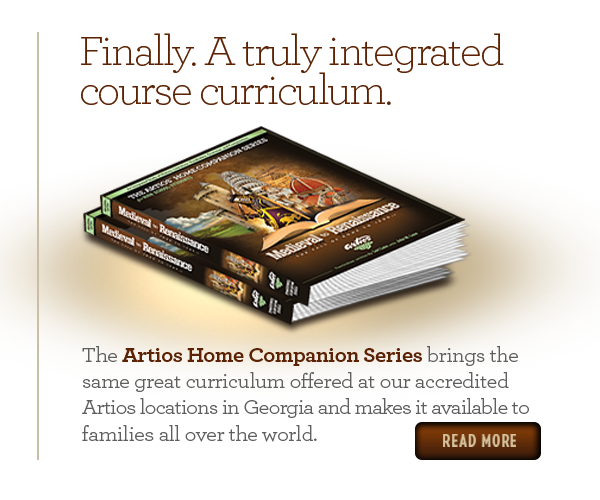 Check out our:


Facebook Page


Artios Community page on

Pinterest


Twitter @ArtiosLlane


Artios blog

.